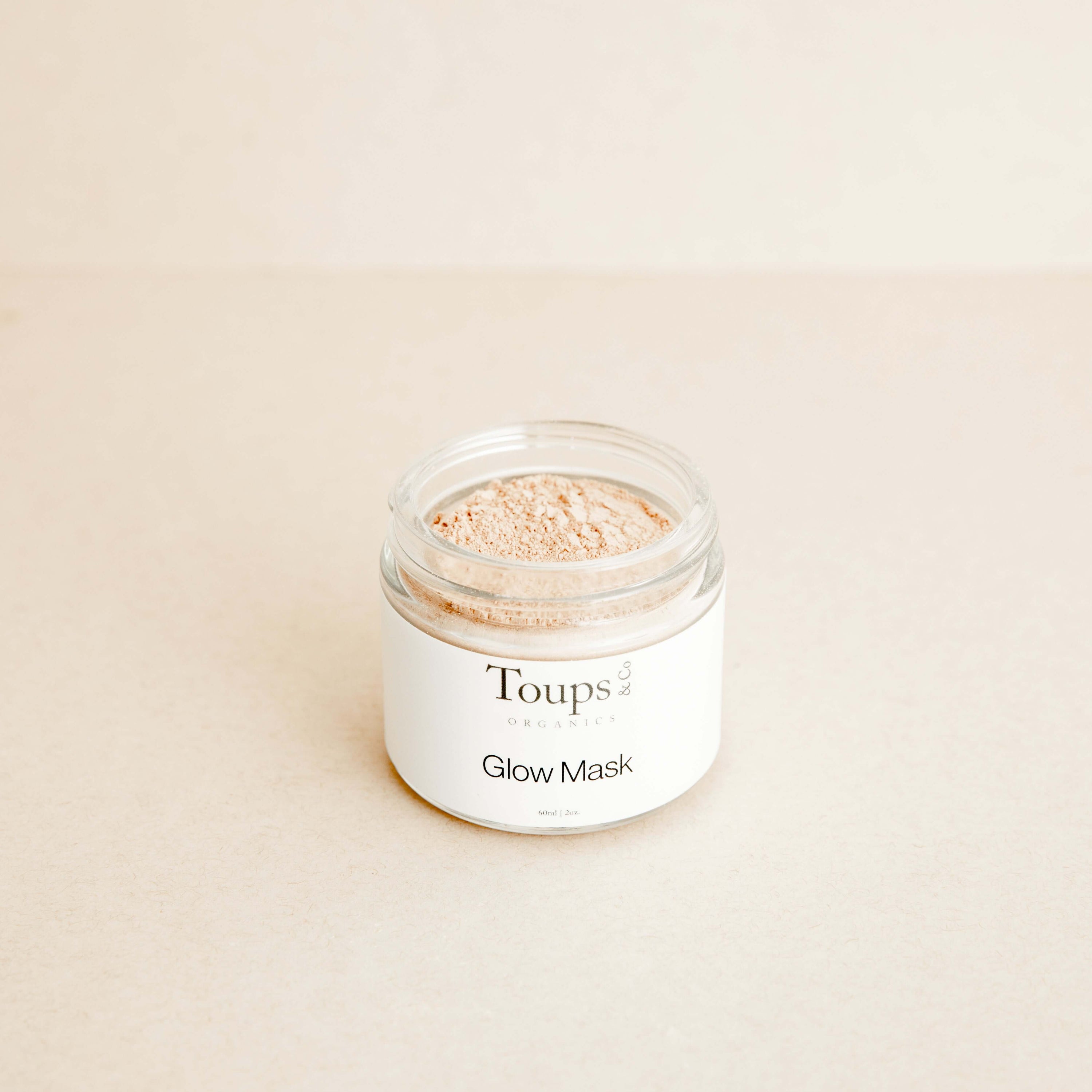 A much-needed detox for every skin type. Even if you're using the healthiest skincare ingredients, your face is still exposed to toxins every day (pollution, contaminated water, dirt and grime, and so much more). 
The Glow Face Masks will help to remove those environmental pollutants from your skin, leaving it fresh and glowing. 
Is Our Glow Face Mask Right for You?

 Ingredients like kaolin clay and Australian pink clay are known across the globe for their incredible detoxing properties. We also include hyaluronic acid and vitamin C to keep your skin young. 
For each mask, you'll mix about 1 teaspoon of mask with water or honey. The jar typically lasts a few months depending on frequency of use. 
Use the glow mask for: 
Acne-prone skin

Easing redness

Regular detoxing

Pores

Oiliness

Self-care

Travel

 
Which skin type is it good for? 

Find a glass bowl and scoop about 1 teaspoon of the mask into the bowl. Then, add a bit of water or honey (great for acne!) until desired thickness is reached. Use a clean makeup brush to paint a thin layer on your face. Once the mask is dry (about 10 minutes), remove gently with warm water and a clean washcloth in circular motions to exfoliate the skin.

Use twice a week or as often as desired.

Follow mask with Glow Serum or Frankincense Balm.




Store in a cool, dry place
56-gram jar

Full Ingredients List
Australian pink clay, kaolin clay, aloe vera powder, whole food vitamin C, hyaluronic acid, and crushed walnut shells.
Real ingredients
We use tallow from grass fed cows,
organic cold pressed olive oil and
certified organic essentials oils.
Beauty as nature intended
We never use synthetic chemicals, GMOs, toxins, fillers, artificial colors or artificial fragrances.
Made in the USA
We support small, family owned farms who are sustainable, fair trade, transparent and ethical.
From our family to yours
We are a husband and wife team that believes it's not good enough for you until it's good enough for our own family.