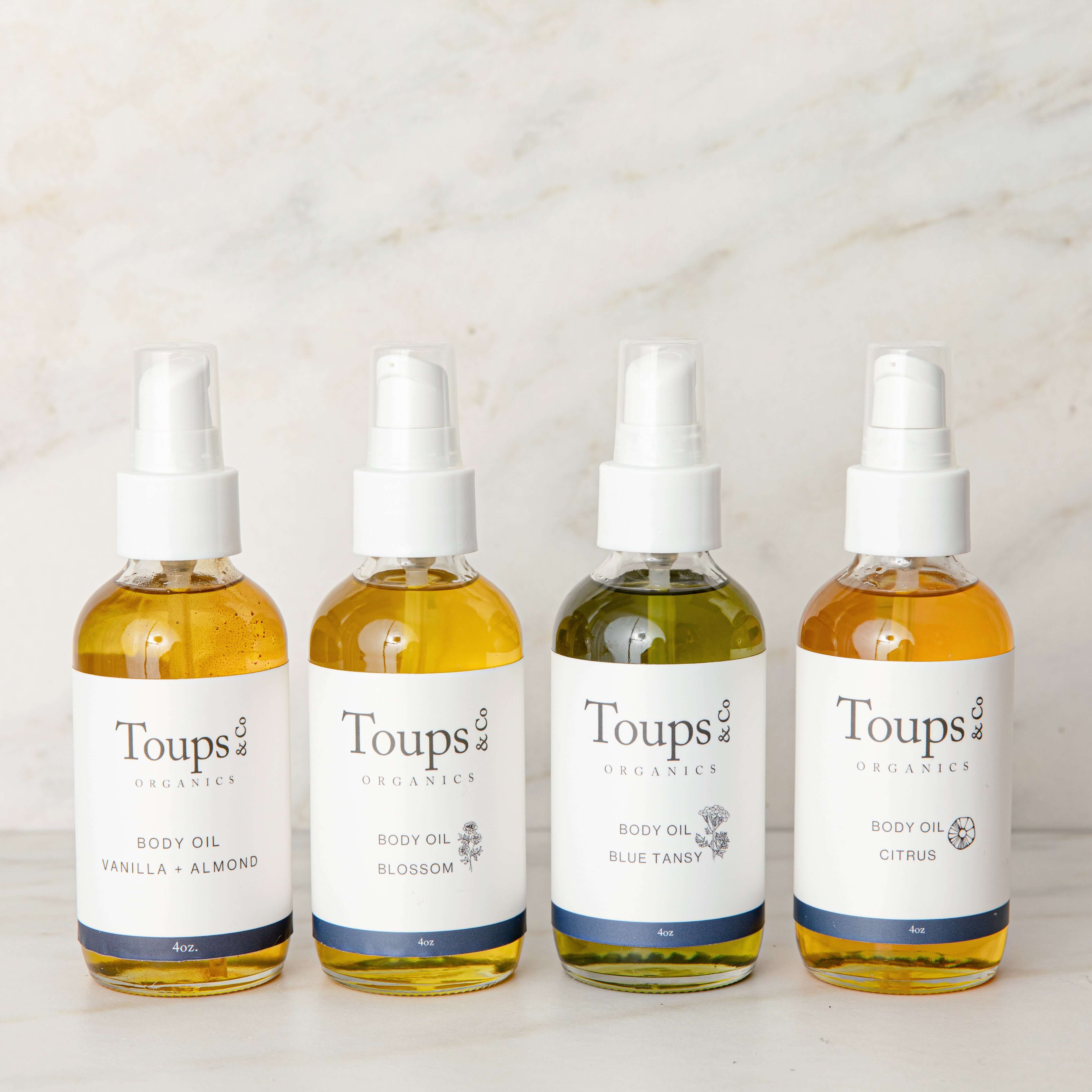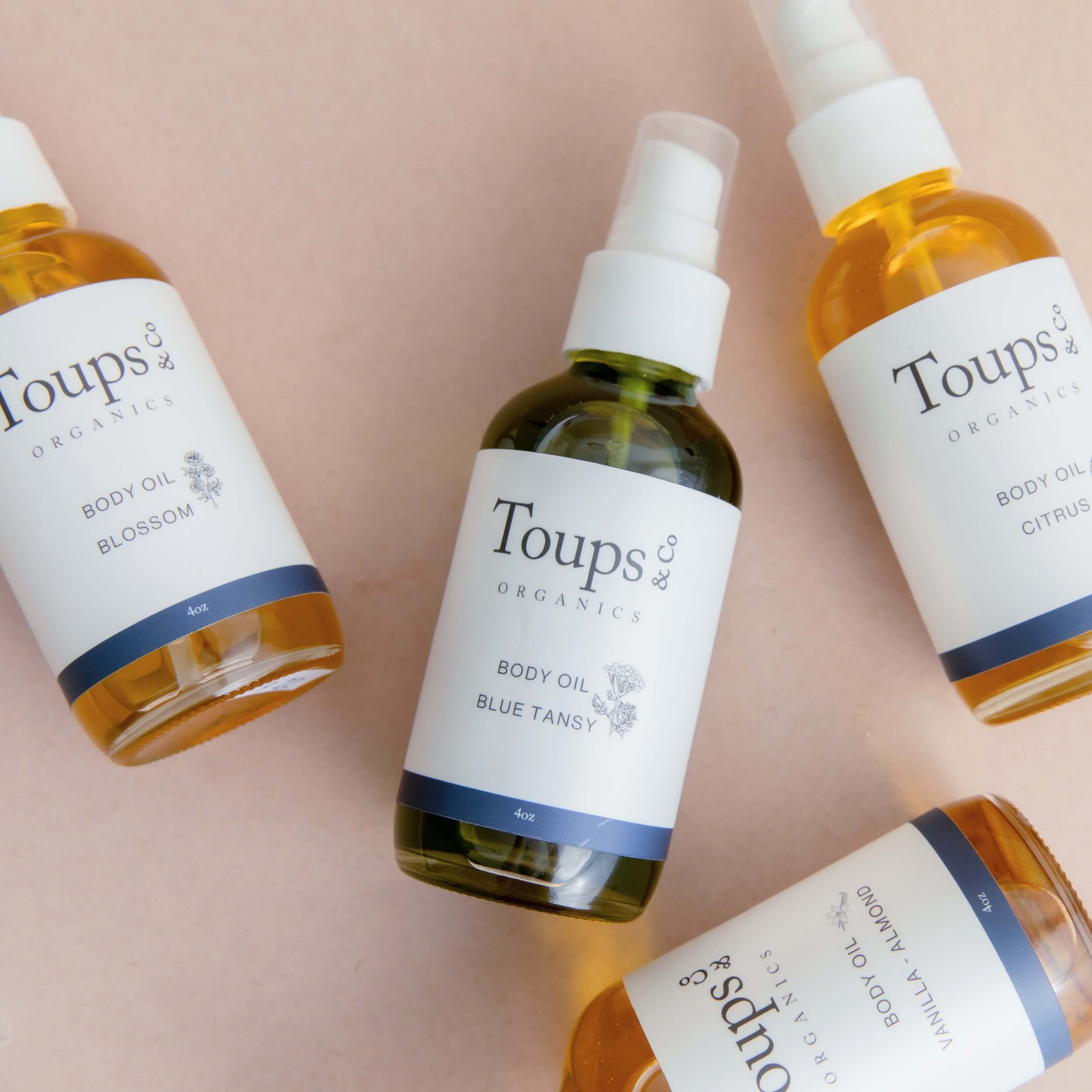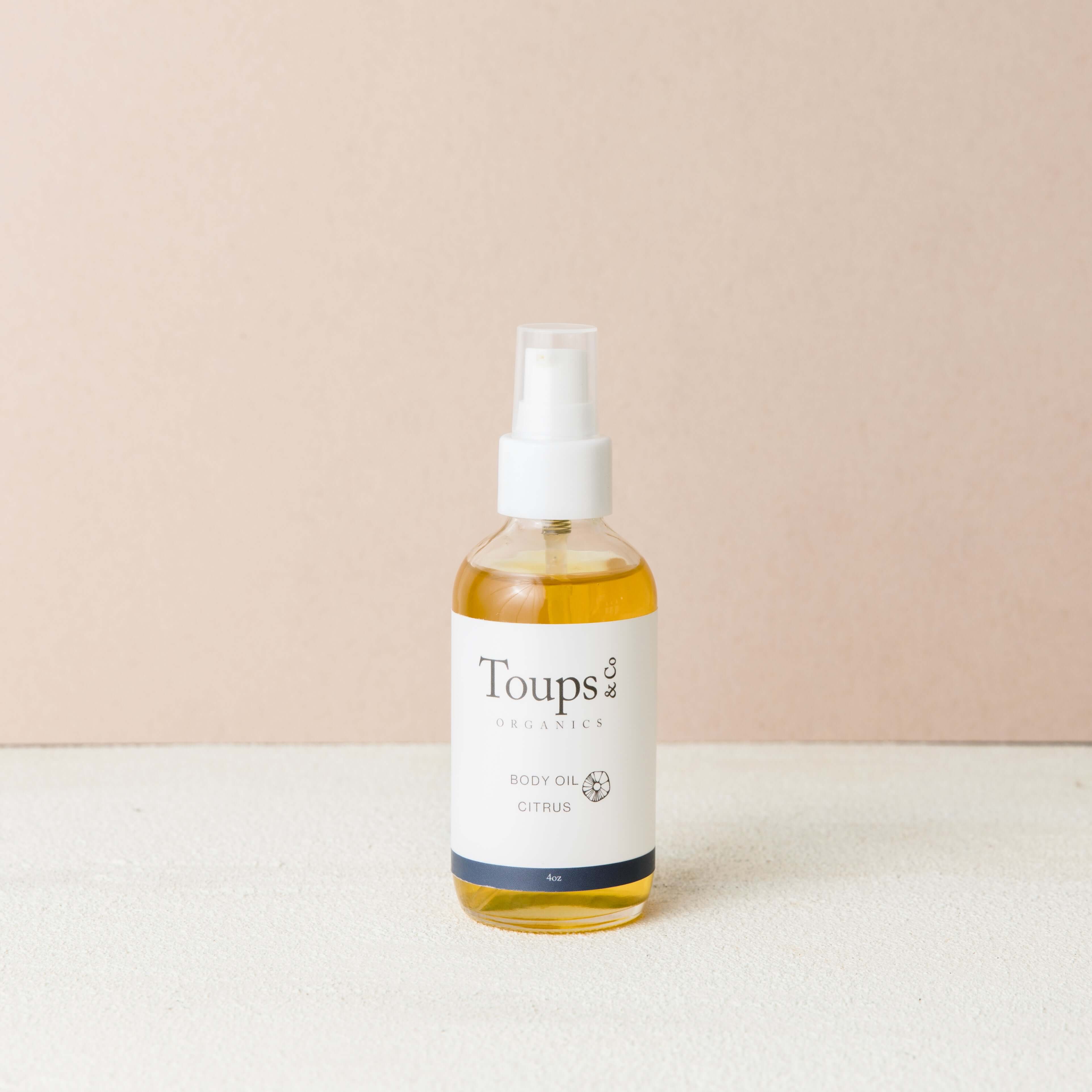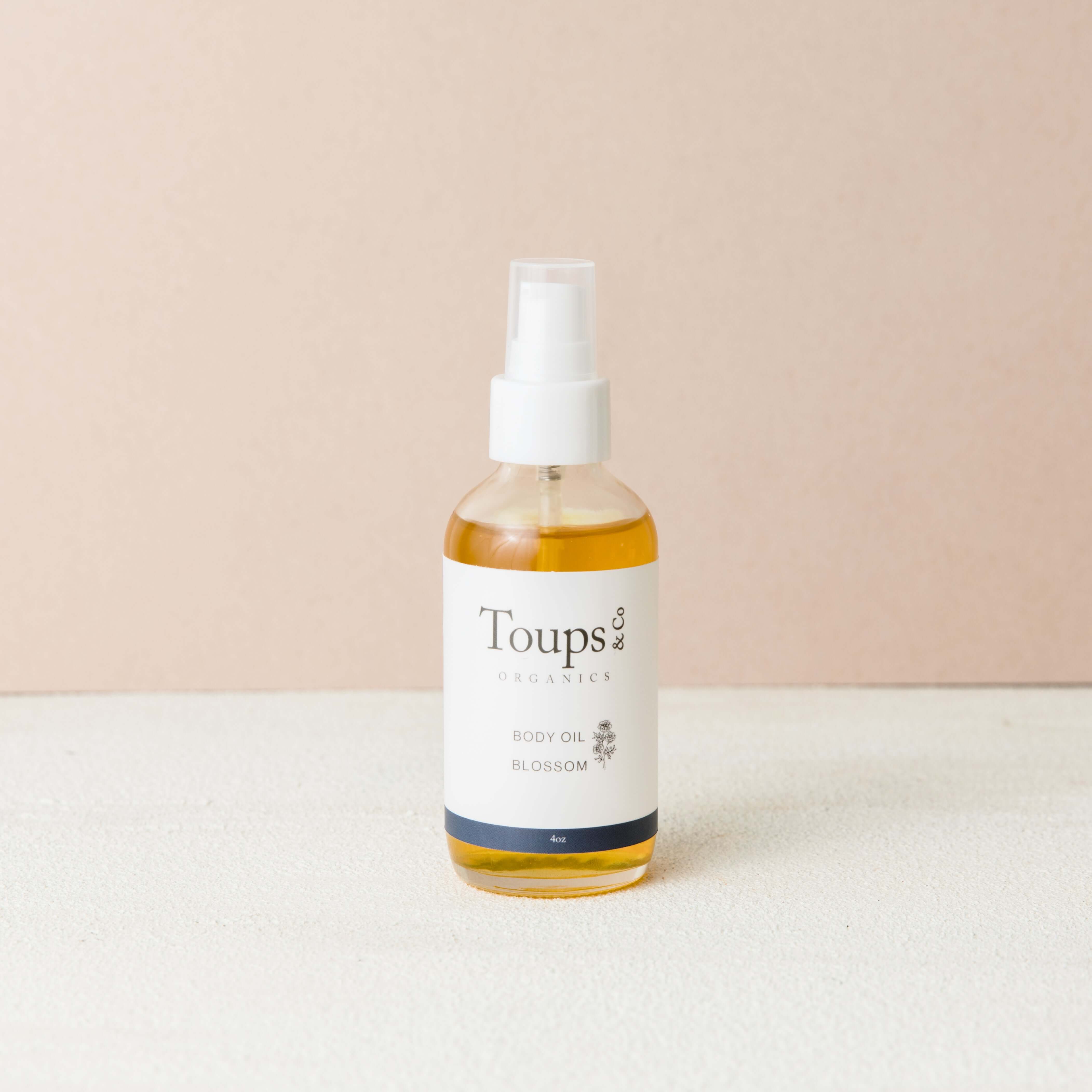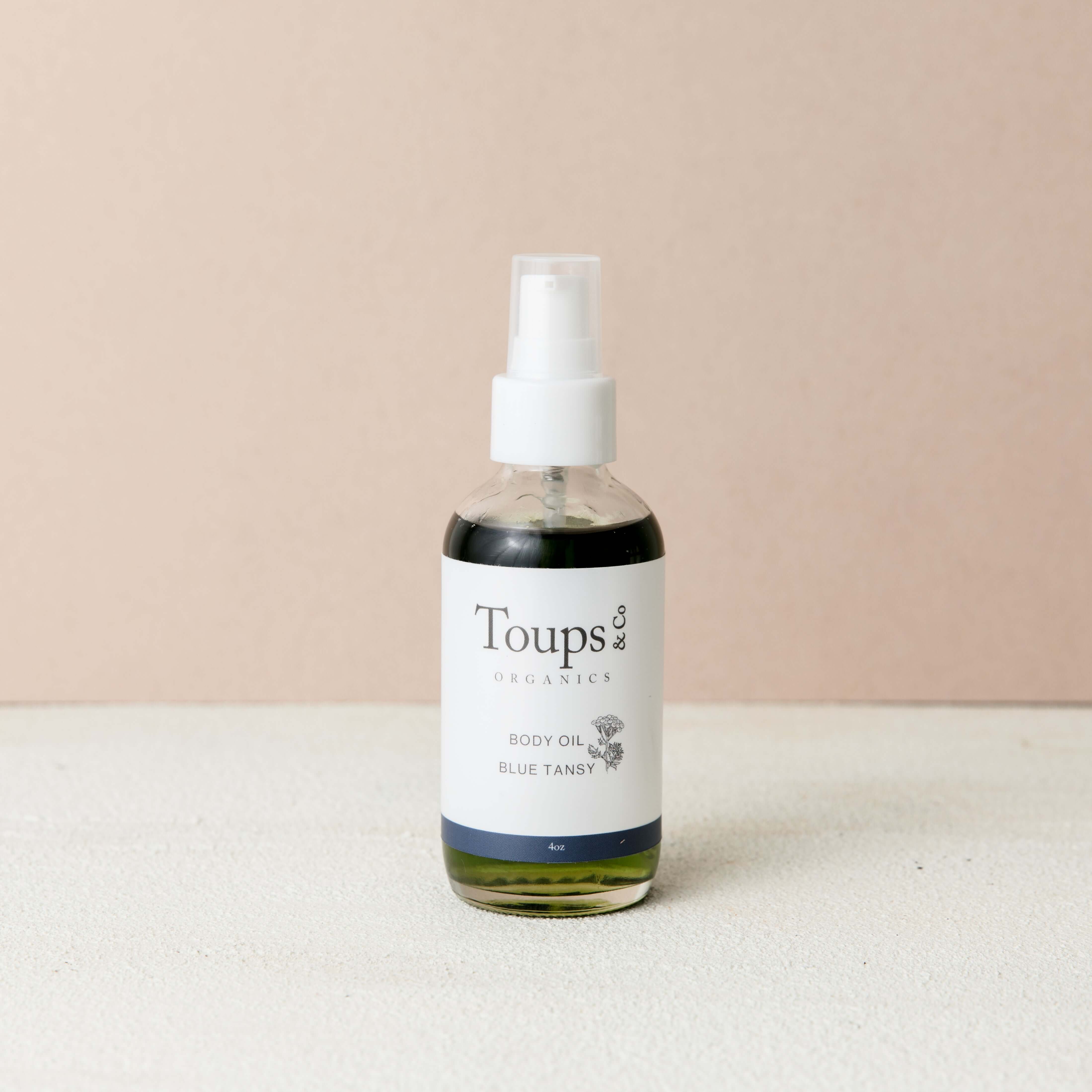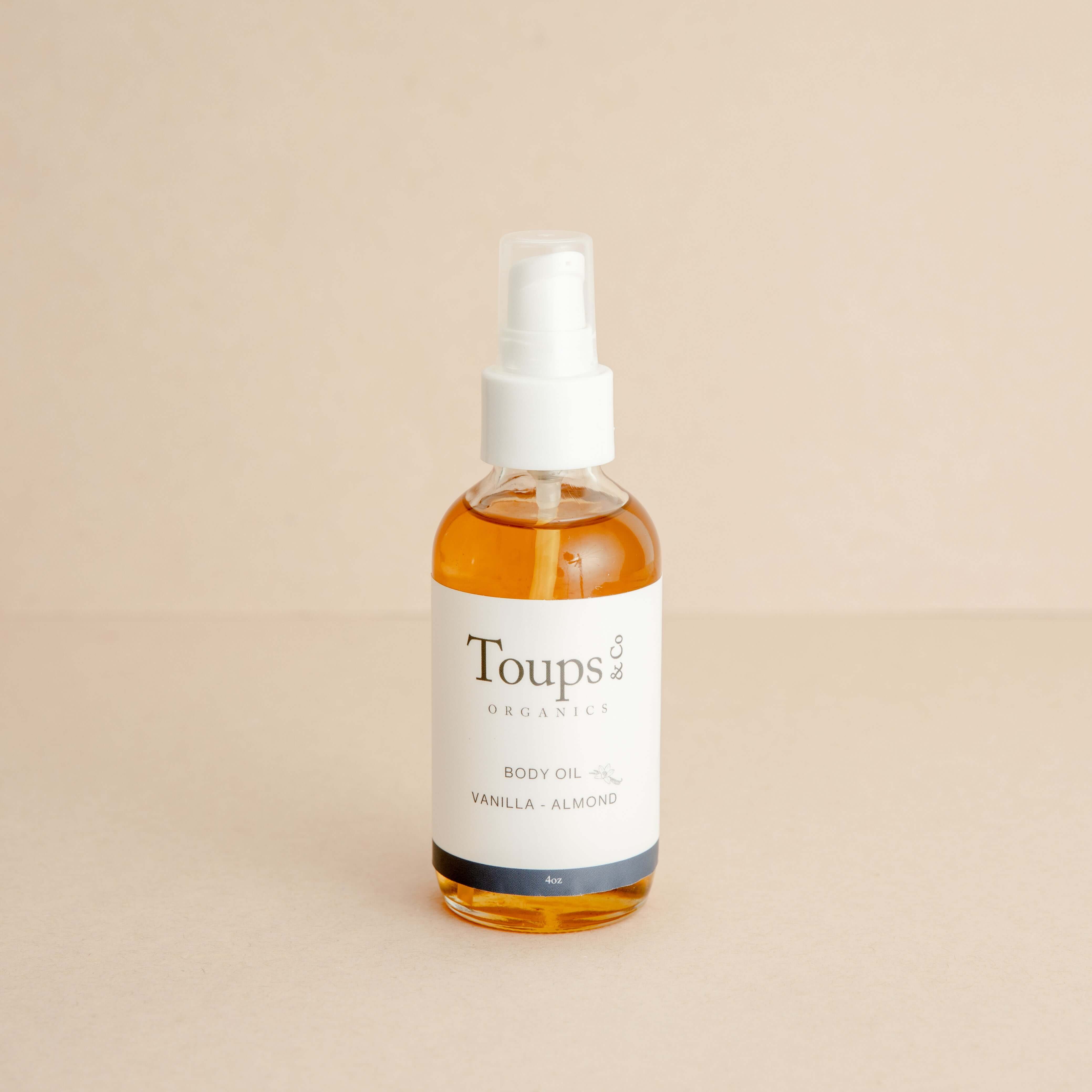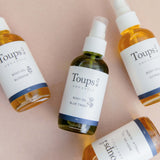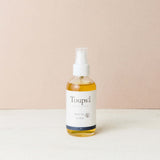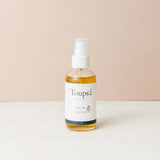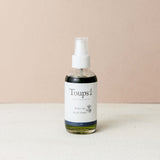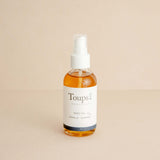 Ancient wisdom envelops your skin with our nourishing organic body oil. Created to lock in moisture with natural healing ingredients, these body oils won't leave you feeling sticky or greasy.
Oil naturally moisturizes while creating a barrier that protects your pores. Since its chemical makeup is similar to the oils in your own body, your skin can absorb it more naturally. Scents like citrus and blue tansy will leave you smelling good and feeling refreshed after a shower.
Is Our Body Oil Right for You?
Since oil feeds your microbiome, we believe body oil is an essential tool for renewing the skin's vitality and natural barriers. Body oil is a powerful alternative to drugstore lotions, which contain high concentrations of water and chemicals.

Created with whole ingredients like organic jojoba oil, organic avocado oil, and fruit extracts, body oil can:


Promote healing of the microbiome

Soothe inflamed skin

Nourish dry and peeling skin

Reduce signs of aging


Learn more about the benefits of Organic Body Oil 
Ingredients:
Citrus Ingredients: organic jojoba oil, organic olive oil, orange fruit extract, sweet orange peel oil, grapefruit peel oil, bergamot peel oil, anise fruit oil, cognac oil, magnolia flower oil.

Vanilla Almond Ingredients: organic jojoba oil, organic olive oil, almond extract, vanilla planifolia.
Blossom Ingredients: organic jojoba oil, organic olive oil, rose absolute, jasmine flower oil, magnolia flower oil.
Blue Tansy Ingredients: organic jojoba oil, organic olive oil, essential oils of lavender, marjoram, mandarin, cedarwood, patchouli, clary sage, chamomile, and blue tansy.
Start with clean skin—preferably after a steamy shower or bath. Spray a quarter-sized amount of oil into your palm and rub your hands together. Then, apply to your still wet arms, legs, core, and other affected areas. Your skin should feel soft and nourished, but not greasy.



Recommended for all skin types.


Comes in a 4 oz. glass jar.
Store in a cool, dry place.


Ingredients You Can Pronounce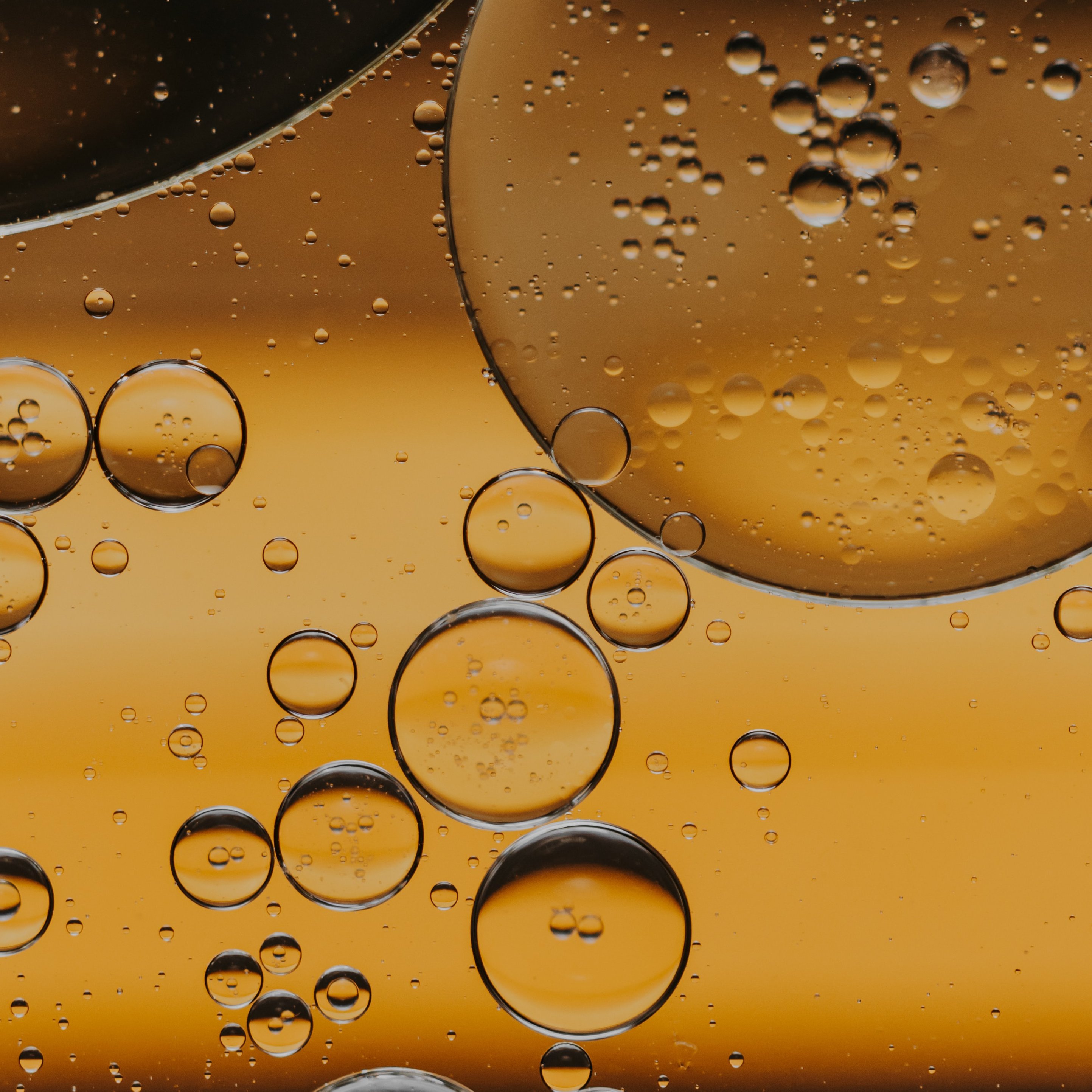 Organic Jojoba Oil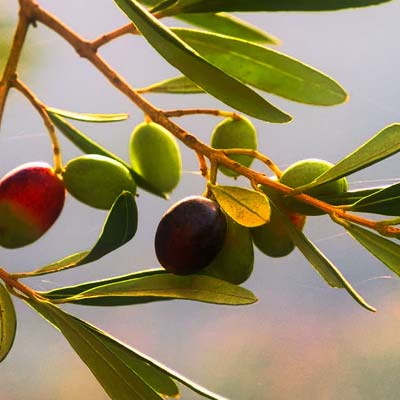 Organic Olive Oil
view all ingredients —

Real ingredients
We use tallow from grass fed cows,
organic cold pressed olive oil and
certified organic essentials oils.

Beauty as nature intended
We never use synthetic chemicals, GMOs, toxins, fillers, artificial colors or artificial fragrances.

Made in the USA
We support small, family owned farms who are sustainable, fair trade, transparent and ethical.

From our family to yours
We are a husband and wife team that believes it's not good enough for you until it's good enough for our own family.