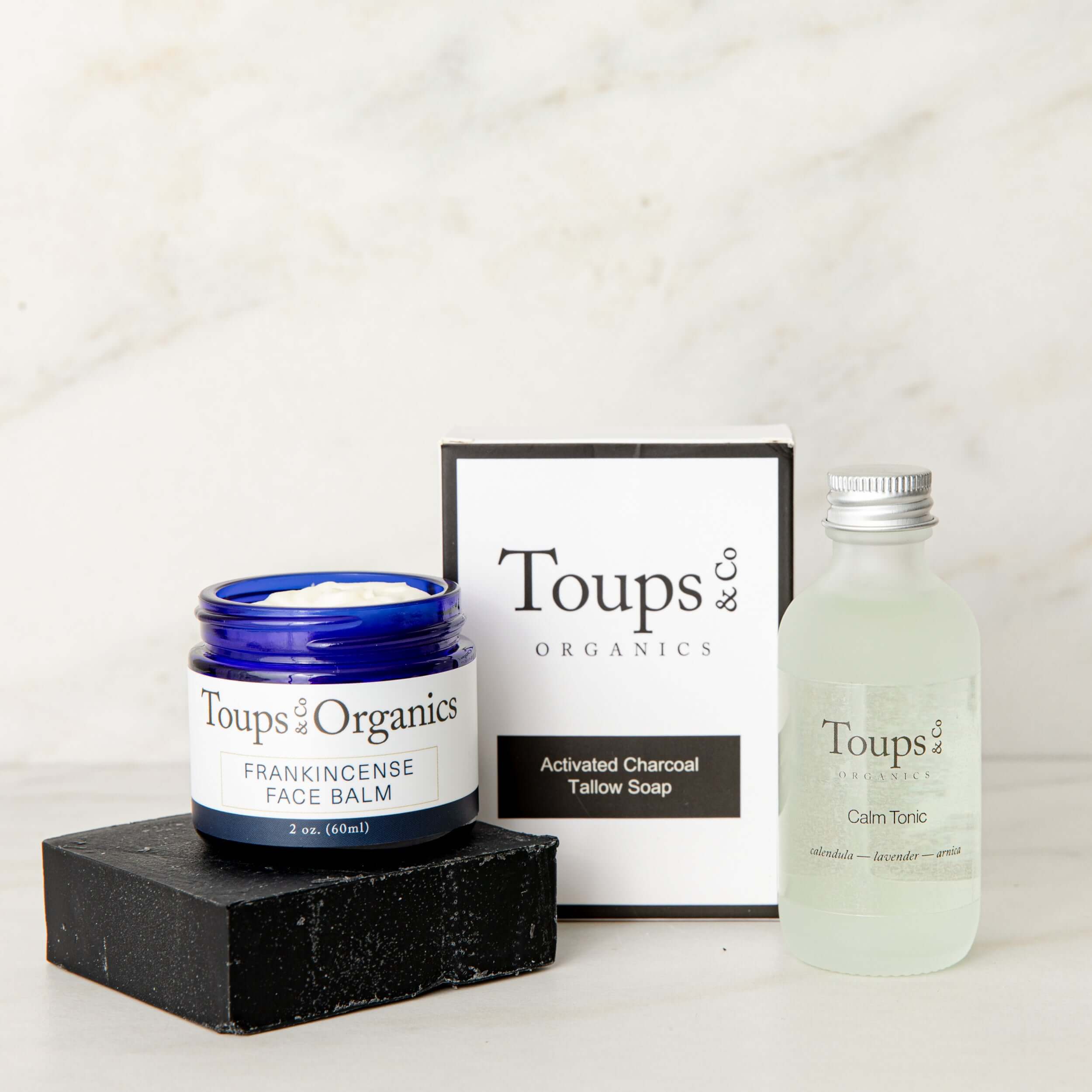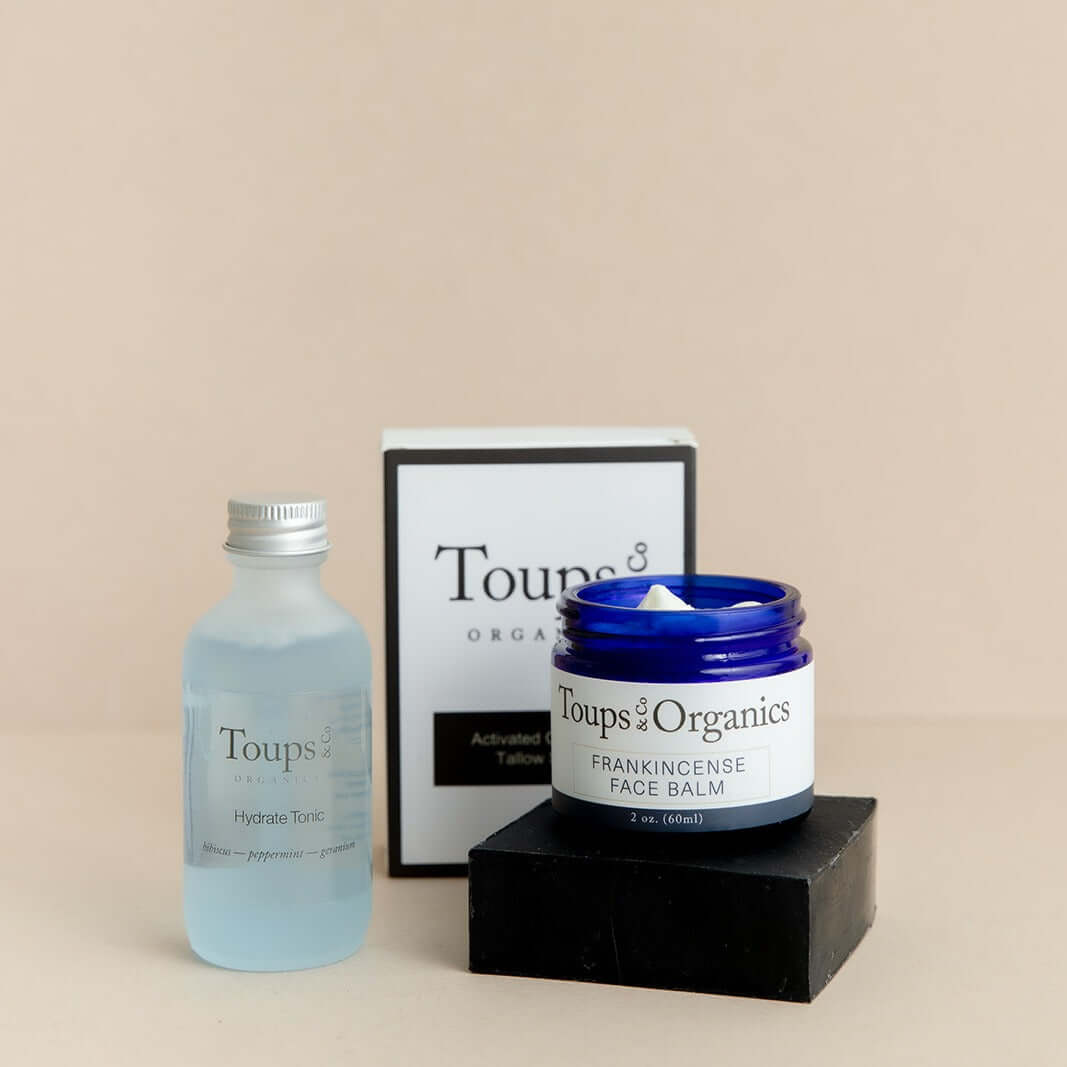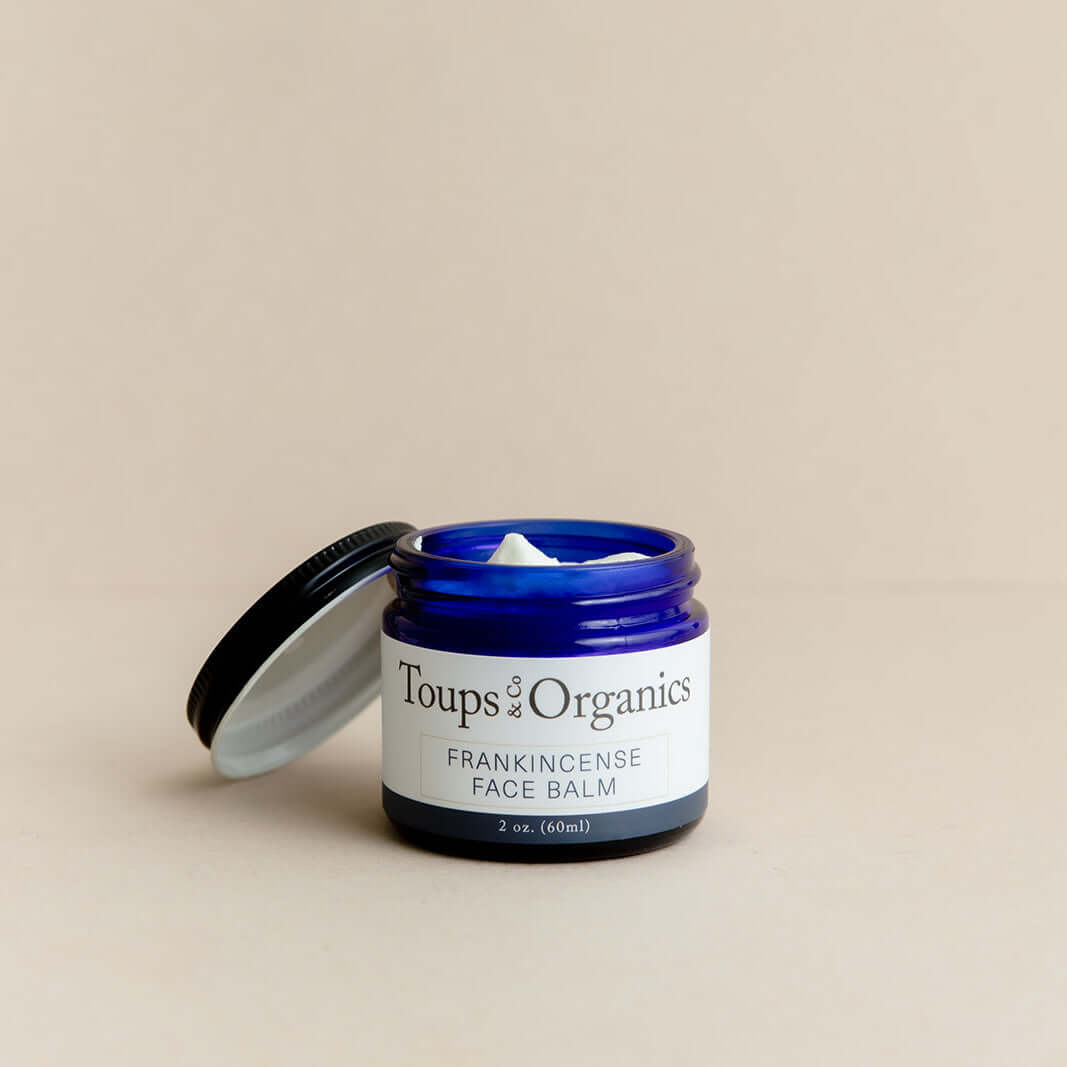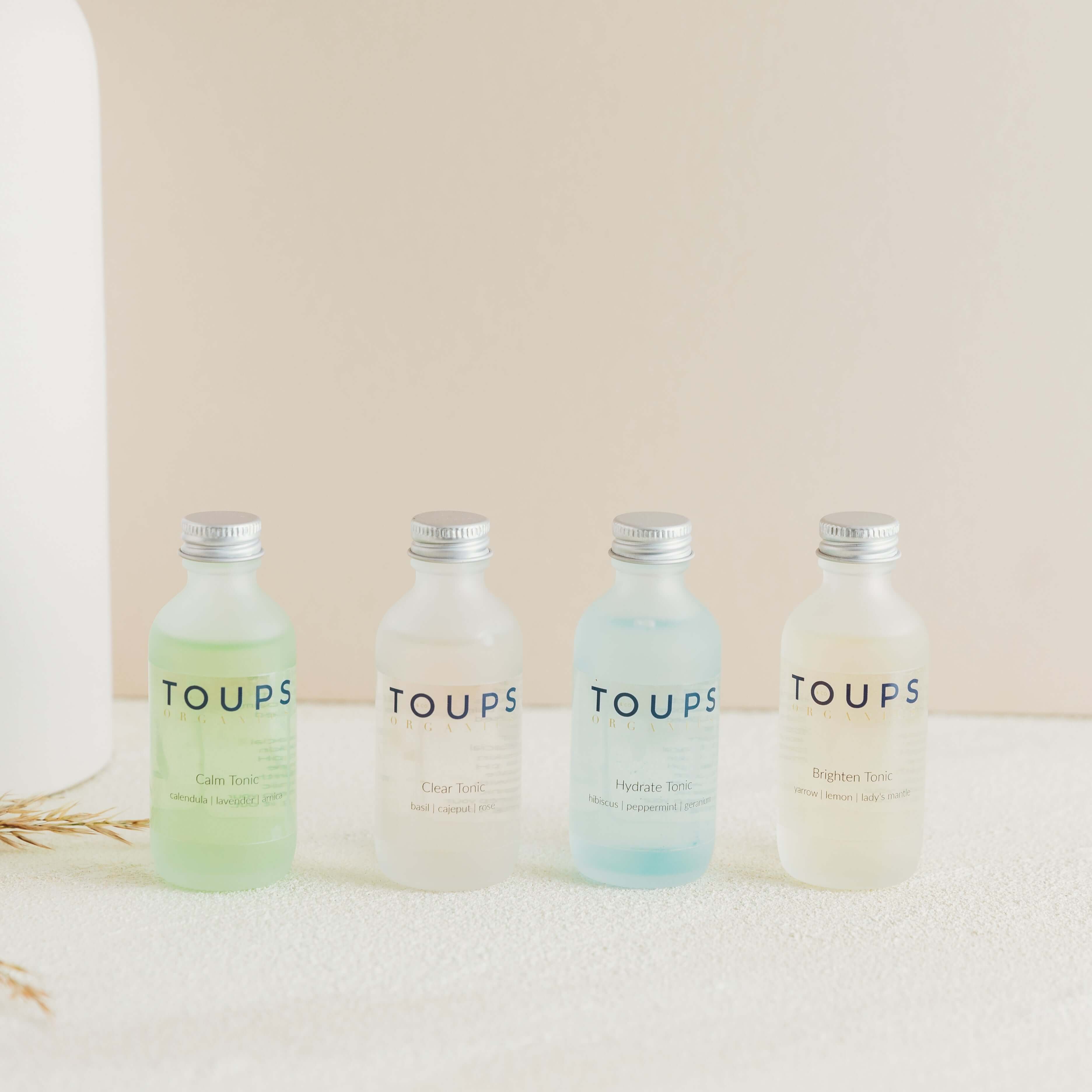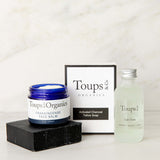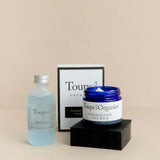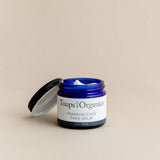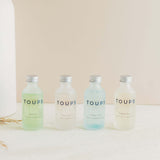 Facial Tonic + Frankincense Tallow Balm + Activated Charcoal Face Soap.
Solve your most pressing skin issues in ten minutes with a three-step skincare routine. The Essential Face Set includes our bestselling facial tonic, frankincense tallow balm, and activated charcoal face soap.
You don't actually need fifteen different products to heal your skin. The Essential Face Set works with your natural microbiome and pH to support your skin on its healing journey. The goal isn't to add more products, it's to gradually remove them and let your skin take over.
Is the Essential Face Set Right for You?
The Essential Face Set is designed to help you save while you give your skincare routine a makeover. Whether it's your first time trying clean skincare products or you're a seasoned crunchy, these products should be used to keep your skincare simple, luxurious, and effective.
Step One: Activated Charcoal Soap
Blemishes-be-gone. Activated charcoal is our magic trick for acne removal. It helps balance the oils on your face while removing dirt and pollution from your pores. Oh, and it doesn't strip any of your skin's natural microbiome.
Step Two: Facial Tonic
It's not just a fancy witch-hazel primer. Our facial tonic is infused with herbs for thirty days before it's released into the world. The goal is to balance your skin's pH before you apply a moisturizer like tallow balm. Choose your facial tonic based on personal skin needs.
Calm  - Calming herbs like calendula, lavender, arnica flower, and aloe leaf soothe your skin, targeting redness. 
Hydrate - You live in a dry climate or just struggle to lock in moisture. Hibiscus, peppermint, geranium, and blue algae help you embrace a flake-free complexion.
Clear - We've infused all the acne-fighting herbs like cajeput, basil leaf, and hibiscus petals to soothe and cleanse problematic skin.
Brighten - Your face just doesn't look like it used to. If you're going through a stressful season and need an extra pick-me-up, try our brighten tonic with lemon peel, lady's mantle, and yarrow.
Step Three: Frankincense Tallow Balm
Our bestselling moisturizer and our favorite do-it-all product. Plug this into your skincare routine to add extra moisture to dry skin. Tallow balm will work to reverse acne, redness, psoriasis, and more. If you've tried everything to heal your damaged skin, tallow is the miracle skincare ingredient you've been waiting for.
First, use your activated charcoal soap to remove any dirt and makeup. Rinse with warm water and dry with a clean cotton cloth. Once your skin is dry, gently dab a bit of facial tonic onto a cotton round and apply it to your face. Finish up with a pea-sized amount of tallow balm to lock in moisture.


Recommended for all skin types
Tallow balm comes in a 2 oz container
Store in a cool, dry place

Real ingredients
We use tallow from grass fed cows,
organic cold pressed olive oil and
certified organic essentials oils.

Beauty as nature intended
We never use synthetic chemicals, GMOs, toxins, fillers, artificial colors or artificial fragrances.

Made in the USA
We support small, family owned farms who are sustainable, fair trade, transparent and ethical.

From our family to yours
We are a husband and wife team that believes it's not good enough for you until it's good enough for our own family.