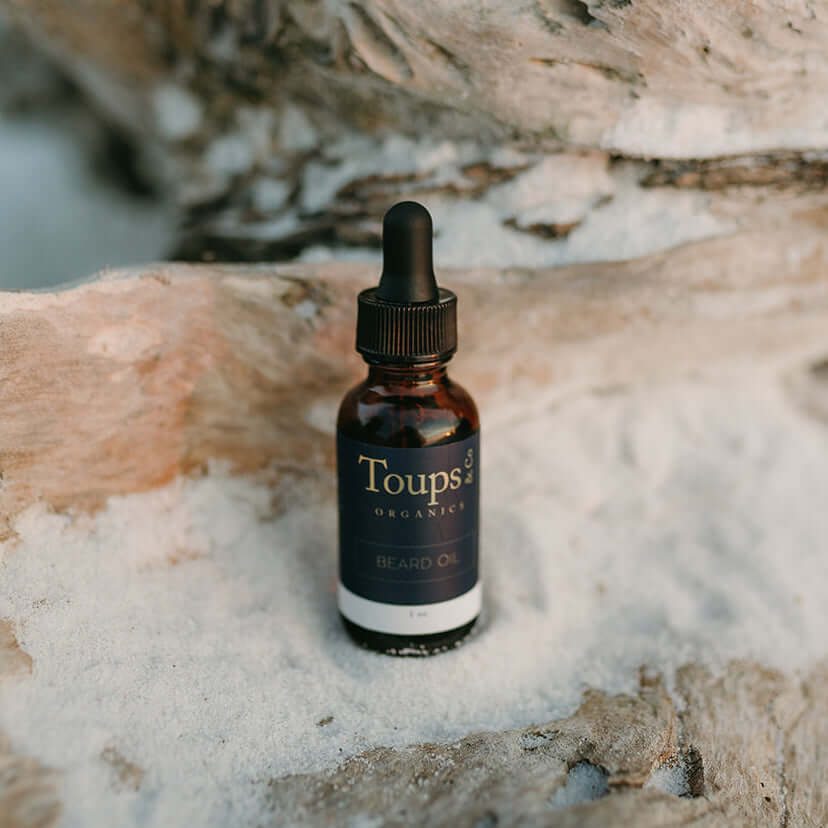 Enjoy the best beard of your life. Beard oil is a miracle worker for hydration, nourishment, growth, and for filling in patchy areas. Jojoba oil, castor oil, and argan oil help increase hair growth, while natural tree oil provides a subtle scent of Douglas fir trees.
Is the Men's Beard Oil Right for You?
Hydration is key when it comes to beard health. Beard oil is great for softening coarse hair, gently nourishing inflamed skin, and keeping your beard in great shape (literally). We created our beard oil with the highest-quality ingredients, so you can feel good about what goes on your skin.
High-quality ingredients that are safe to eat.

Castor oil to help boost hair growth.

Nourishment for your beard and face.

Helps guard against dry skin.

Hydrates and softens coarse hair.
Squeeze about half a dropper (depending on the length of your beard) into your hand. Rub your hands together for even distribution, then gently apply to the skin and beard. Finish with a comb for best results.

Store in a cool, dry place.

Full Ingredients List
Jojoba oil, olive oil, castor oil, argan oil, essential oils of orange fruit extract, copaiba resin, pink grapefruit peel oil, amyris bark oil, Douglas fir branch/leaf oil, ho wood oil, key lime peel oil.
Real ingredients
We use tallow from grass fed cows,
organic cold pressed olive oil and
certified organic essentials oils.
Beauty as nature intended
We never use synthetic chemicals, GMOs, toxins, fillers, artificial colors or artificial fragrances.
Made in the USA
We support small, family owned farms who are sustainable, fair trade, transparent and ethical.
From our family to yours
We are a husband and wife team that believes it's not good enough for you until it's good enough for our own family.