Seabuckthorn Cleansing Oil
How does your makeup remover make you feel?
Typical makeup removers are created to strip everything from the skin—including healthy bacteria and oils. While it's important to cleanse your face of the day's and impurities, removing so much natural oil can mess with your skin's protective microbiome.
Packed with nutrient and vitamin-rich oils, the Seabuckthorn Cleansing Oil provides a healthy and microbiome-safe alternative for face cleansing.
While removing dead skin and toxins, it hydrates and refreshes the skin.
With your new vibrant complexion, don't be surprised if you go throughout the entire day without ever reaching for concealer. 
Read Our Guide to Oil Cleansing

Is Our Seabuckthorn Cleansing Oil Right for You?
Are you searching for a cleansing routine that reverses breakouts and achieves long-term results?
The Seabuckthorn Cleansing Oil is packed full of vitamin C, vitamin A, moisturizing organic jojoba oil, antioxidants, and nutrients that are necessary for promoting the healing and regeneration of skin cells. It may seem counter-intuitive, but oil cleansing is particularly helpful for teenagers and people with oily complexions.
Your new favorite cleanser can:
Remove makeup, dirt, pollution, dead skin, and other impurities. 

Heal acne and breakouts while balancing the complexion and protecting the microbiome.

Improve skin elasticity and reverse signs of aging.
Begin with a dime-sized amount of oil and gently massage it onto your face. After a few minutes, use a hot damp towel to carefully remove all the oil from your skin.

If you're wearing makeup, you'll want to repeat the cleansing process a second time. When finished, use one of our organic reusable cotton rounds and Facial tonic. Lock in the moisture with the Tallow Balm or Glow Serum.

Ingredients You Can Pronounce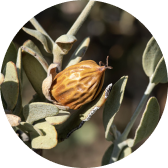 Organic Jojoba Oil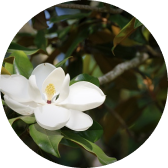 Magnolia Essential Oil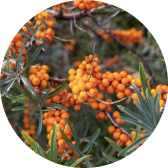 Seabuckthorn oil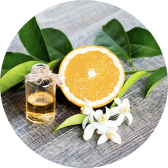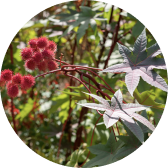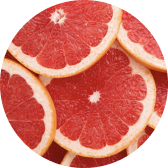 view all ingredients —
Featured Post
The Complete Beginner's Guide to Oil Cleansing
Oil cleansing is one of the easiest ways to take care of your skin. Learn how to improve acne, treat eczema, and prevent wrinkles in just 3 steps a day.

Real ingredients
We use tallow from grass fed cows,
organic cold pressed olive oil and
certified organic essentials oils.

Beauty as nature intended
We never use synthetic chemicals, GMOs, toxins, fillers, artificial colors or artificial fragrances.

Made in the USA
We support small, family owned farms who are sustainable, fair trade, transparent and ethical.

From our family to yours
We are a husband and wife team that believes it's not good enough for you until it's good enough for our own family.