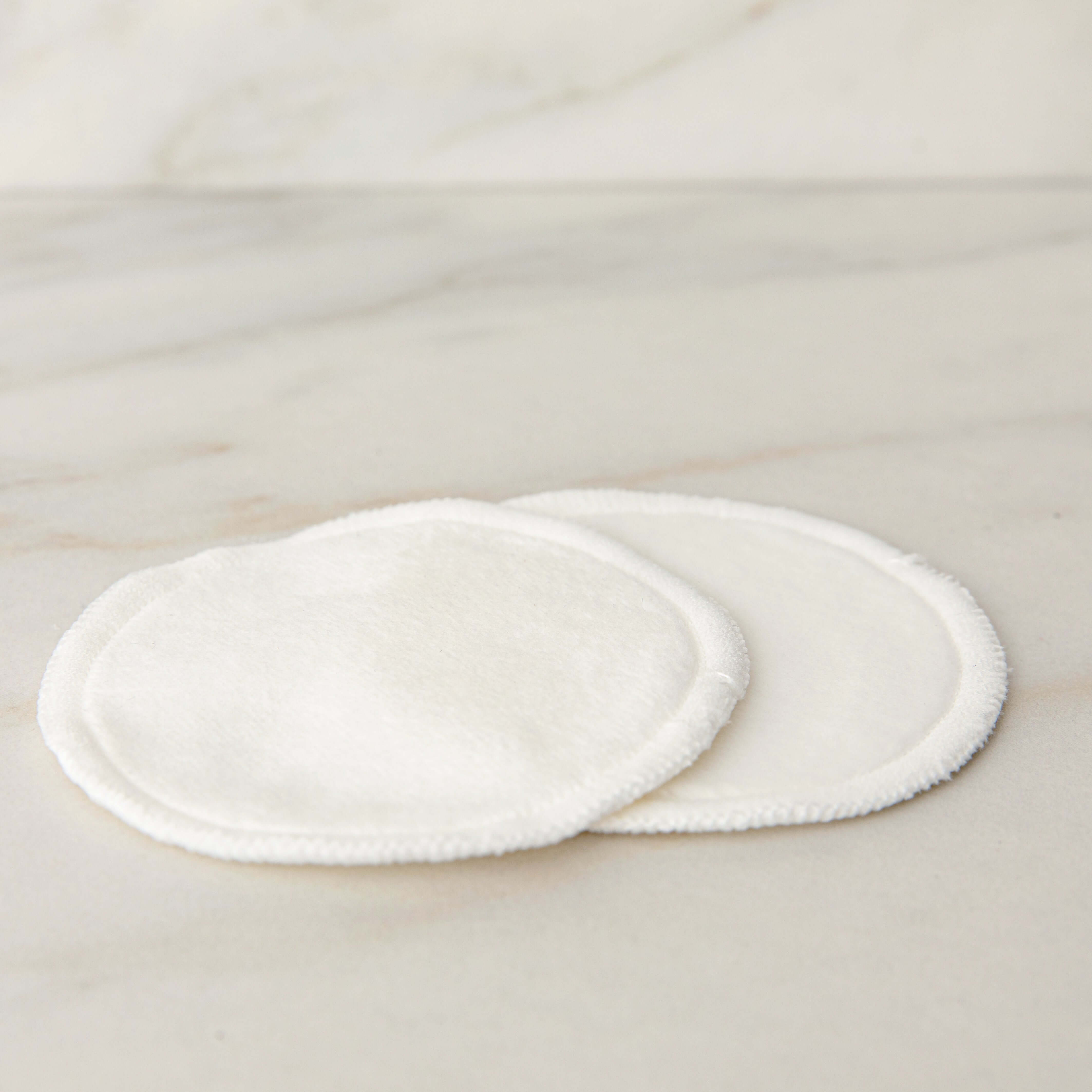 Organic Reusable Cotton Rounds
We care about what goes on our skin—even when it comes to fabrics. Cotton towels and facecloths are often treated with pesticides and may even use plastics in their fabric blends.
We prefer natural and organic fibers. No plastics to mess with your hormones. No pesticides for your immune system to fight off. Just simple organic cotton—like our ancestors used.
 

Are the Organic Cotton Rounds Right for You?
Our organic cotton rounds are great for oil cleansing and other holistic practices. We also use them to remove makeup after a long day and to apply skin treatments, like a facial tonic. They are easy to wash and incredibly soft.
100% organic cotton (no pesticides or plastics)

Super soft

Easy to wash

Comfortable for all skin types

Planet friendly
For oil cleansing: Wet the first cotton round with clean water and remove oil from your face. Use the second cotton round to dry.

For facial treatment: Pour a small amount of skincare product (like facial tonic or glow serum) onto your cotton round. Apply gently to the face.



One single pack of 2 reusable cotton rounds.

Real ingredients
We use tallow from grass fed cows,
organic cold pressed olive oil and
certified organic essentials oils.

Beauty as nature intended
We never use synthetic chemicals, GMOs, toxins, fillers, artificial colors or artificial fragrances.

Made in the USA
We support small, family owned farms who are sustainable, fair trade, transparent and ethical.

From our family to yours
We are a husband and wife team that believes it's not good enough for you until it's good enough for our own family.